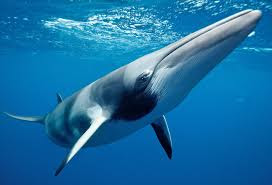 Weekly Whale Wisdom Newsletter                
   Yesterday, was the official end of Humpback whale season, and I had a group of 9 people on the boat.  We had a lovely day and ended the season with 100% success in sightings with a pair of adult Humpbacks, one who made it's presence known with some spectacular tail throws just outside of the city.  Then in the Pearl Islands, we found a very gentle and gracious mother, who swam close to our boat and proceeded to have some quiet, cuddle time with her calf by allowing him/her to rest on her face as she hung just below the surface.  It was so sweet and such an honor to witness these tender moments between whale mother and calf.
The rest of October, I will be working on some writing projects and preparing to attend a big Joint Venture marketing event in early November run by
Rich German
 who many of you may know from his amazing paddleboarding adventures with dolphins and whales in Southern California. If you are an entrepreneur, especially in the coaching, healing or spiritual realm, I highly recommend this event. To check out Rich's JVX event, go
here
.
| | |
| --- | --- |
| | Follow our Whale and Dolphin Wisdom Retreats Facebook page to see photos and videos from our recent adventures with the whales and dolphins. |
Past newsletters
If you are new to these Whale Wisdom newsletters or may have missed some, you can catch up and see them all on my website 
here
.
Recently, I watched a video of my friend, John Rumney's Eye to Eye Encounters with swimming with Dwarf Minke whales and so I thought it would be fun to tune in and see what this little known species of whale would like to share with us.  What I received, was a bit of a challenge for my numerically challenged brain, but fascinating as you will see. If you are not already familiar with Dwarf Minke whales, you might want to skip down to watch the video before you read their wisdom.  Their words will make much more sense after watching the video below.
Dwarf Minke Whales
–  "We love hanging out and playing with the people.  It is such a polar opposite to what we do the rest of the year.  When we play together with the people it is a family reunion of sorts for us."
– "We are the mathematicians of the sea.  Our work is serious and we often work alone, spread far apart so this pod gathering is an important social event for us." 
– "We see numbers in everything.  We know how everything in the sea works mathematically. We see the algorithms that keep the flow and balance of the sea.  Our job is to make sure everything adds up correctly.  In other words. when there is pollution, toxins, oil spills, over fishing or any other imbalance in the sea, we work out the mathematical problems to bring the ocean back into balance."
– "It is no coincidence that we sound like Beethoven's 5th as symphonies and all music can be broken down numerically.  We love the combination of numbers that result in music.  The blending of hard fact and the emotions."
– "The ocean itself can be broken down to pure numbers, but when you look at it, you don't see numbers, instead you feel something.  It brings up emotions, it touches your heart and soul."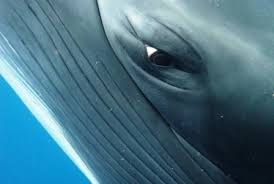 –  "We are the masters at weaving numbers into the perfect, symphonic blend to bring out the very best of emotions in you.  When you look at the ocean, just by being with the ocean, it creates a natural and easy flow in your breathing, blood flow and releases blocked emotions to flow and be released as they should.  That is our work.  You honor us and our work every time you feel an emotion just by looking at the ocean."
– "The sounds that humans have recorded of us are just a small sample of our symphony of songs we sing.  We are using the basic, Beethoven's 5th first 5 notes to get you to take notice of the similarity to music that you already know.  One day, when you as a race are ready, we will share our much more complex songs with you.  But, you are not yet ready to feel the depth of emotions that will be released with our music.  Keep doing your inner work and transformational healing and you will be ready to have your hearts blown wide open by our songs."
Here is a fascinating video about Dwarf Minke whales and you will see my friend, John Rumney and his Eye to Eye Encounters trip to swim with the Dwarf Minkes.  Click on the video above to watch.